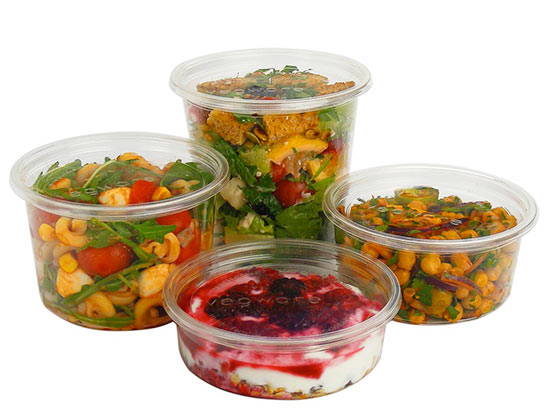 Frozen Solutions Deli Cups
Competitive pricing on all of our Frozen Solutions Deli Cups! Made from recyclable polypropylene and fully FDA approved. Perfect for all types of food storage and takeout.
Our Deli Cups feature leak proof lids and a sturdy design that holds up to hot and cold food storage. Plus, the snug fit lids will keep your items fresh for longer periods of time.
Shop the Deli Cup line up below.